How to Increase Conversion Rate in Your WooCommerce Store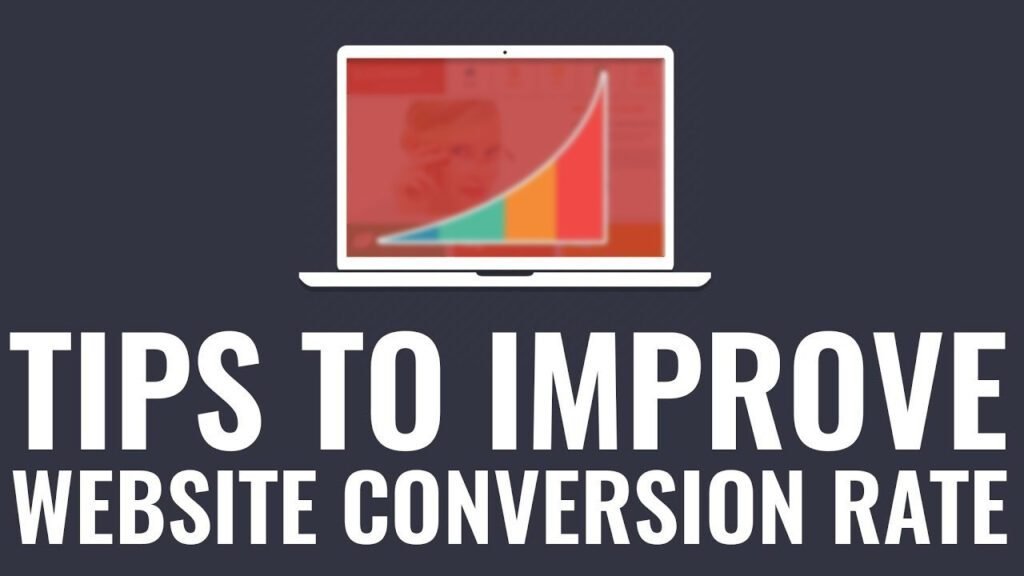 Today's competitive market means you will lose customers if you don't put them first. These tips will help you increase the conversion rate of your WooCommerce website.
Bounce rates and high cart abandonment rates are unavoidable aspects of the online shopping experience. Visitors will always depart your WooCommerce store without purchasing anything.
This might be a major issue for the conversion rate of your online store. As a WooCommerce business owner, maximizing conversion rates with the correct tactics is critical since the e-Commerce sector is becoming increasingly competitive.
Over the last few years, internet buying has been steady growth, owing mostly to the epidemic. As a result, e-commerce rivalry has gotten fiercer than ever. To establish a name for yourself and grow revenue, you must improve your conversion rate.
Although SEO optimization is beneficial, optimizing your WooCommerce shop takes a mix of internet knowledge and marketing to produce an optimal and appealing storefront for your consumers.
One of the best methods to boost your WooCommerce store's sales is to optimize and streamline your consumers' entire browsing and buying experience. Customers will be more likely to return for another purchase if they have a great and memorable experience with your online business. 
Defined Conversion Rate
The conversion rate is the percentage of visitors who find your e-commerce website via a search engine and complete the required activity, such as filling out a form to become a lead. Conversion rate optimization comprises improving your e-commerce site to create more leads.
In other words, your WooCommerce store's conversion rate measures how many people buy your services or items out of the total number of visitors.
For example, suppose 1200 unique visitors come to your WooCommerce store, but only 30 of them buy something. In that case, the conversion rate for purchase action is (the number of customers purchasing a total number of visitors) * 100 = (301200) * 100 = 2.5 percent.
How to Improve WooCommerce Conversion Rates
Here are some best practices and pointers to help you boost WooCommerce conversions and sales throughout your business.
Use Plugins With Caution
Some websites employ plugins for almost every WooCommerce necessity, which is not recommended. Combining these plugins may harm your e-Commerce site.
These plugins, for example, may generate too many HTTPS requests, slowing down your business, which you do not want.
Ensure the following across your WooCommerce website:
You download and install secure plugins that have been confirmed on the WooCommerce product page to reduce the risk of security risks.

Uninstall any current plugins you aren't utilizing to save up storage space. 
Customize and personalize your pages
Customers are increasingly expecting a high level of customization from internet retailers. Personalizing your pages boosts engagement. You may, for example, use a translation plugin to show the material in the language of your target audience.
Other suggestions for customizing your WooCommerce site include:
Segment your visitors depending on their location, age, gender, and previous interactions.

Display relevant products or items to cross-sell and upsell efficiently.

Align website navigation to reflect visitors' interests Display product pages that they have expressed an interest in during previous visits.
Improve Product Descriptions
Another critical aspect is to concentrate on product descriptions. Some crucial elements must be edited, such as product description regions, metadata, and slugs. While you should add metadata for your product photographs and maintain them fast-loading, don't overlook certain important components of product descriptions if you want to enhance conversions.
Long descriptions seldom result in sales. This is because shoppers only spend a few seconds reading product descriptions. Consequently, utilize basic phrases and a few lines to define the product's function and usefulness. 
In addition, you should write relevant, short, and interesting product meta descriptions that include your keyword.
Make use of high-quality images
Product photos and features will teach your potential buyers about your items. So, regardless of how amazing your things are, if your photographs aren't good enough, you'll struggle to sell them.
Images bring vitality to your e-commerce website and improve conversion rates. People no longer want to view a website; they want to experience it. Using the correct product photographs may also increase conversions on your website, allowing you to connect with your target audience more effectively. 
Clear, fast-loading product photos, contrasting colors, and easy navigation all aid in the sale of your items.
Include a Quick Buy / Direct Purchase button
Did you realize that every additional step at the checkout raises the risk of a potential consumer leaving? The good news is that WooCommerce supports one-page checkouts and easy guest checkouts, so your customers won't have to fill out many pages of information every time they purchase things.
To enhance your WooCommerce conversion rate, add a fast buy button to all of your WooCommerce goods. You may include a direct checkout button or link that takes your visitors directly to the checkout page rather than the basket.
This is significant since it expedites the purchasing process. Alternatively, you may add a speedy checkout button for your consumers to all WooCommerce items using WooCommerce Direct Checkout or another method.
Prepare for mobile
Since mobile e-commerce sales are rising year after year, optimizing your WooCommerce store for mobile is critical. Always test the user interface on mobile to confirm that the speed is appropriate. You might also have a desktop and mobile version of your e-commerce website. 
Adding a lazy loading option to your website is an easy approach to optimize your e-commerce business for smartphones. You may also build mobile-friendly navigation by using accelerated mobile pages and adding a hamburger menu symbol.
Final thoughts
Customers will likely go to your competition if you do not prioritize them in today's competitive market. However, by following these guidelines, you may quickly boost the conversion rate of your WooCommerce website.