How Might the Retail Checkout Experience Be Improved?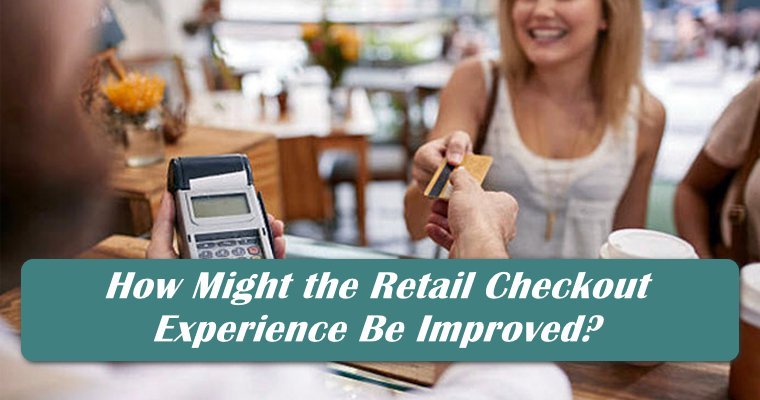 The most efficient way to improve the retail checkout experience at a physical store is covered in this article. Make sure that customers are never dissatisfied when they arrive at the store.
One of the primary reasons customers abandon buying with a certain business or brand is a bad checkout experience. It ranks with poor customer service as one of the most vexing annoyances. When you think about it, it makes logic. 
The checkout procedure should be the simplest element of the buying experience.  Your consumer has gone through the bother of perusing your business, discovering what they are looking for, and is now ready to pay you.
So why make things difficult?
A strong checkout experience may also assist boost the transaction value of the purchase by placing the correct impulse purchases in the proper spot – and it can help increase a customer's lifetime value.
They'll return if they had a good time shopping with you.
So, how can you improve your in-store checkout experience (and the shopping experience in general) to increase customer loyalty and profits? 
Create a straightforward shop layout.

People constantly talk about the need of having a straightforward and easy-to-use e-commerce website, and the same is true in-store.

People will not want to enter a messy and disorganized business.

You're more likely to make a sale if your shop layout makes a favorable first impression.

Your shop's layout should be basic so that customers can easily locate what they're looking for.

It should also take a logical path around the store to your pay spots.
Increase your signage
There's nothing worse than having to waste time walking around a store looking for the checkout when you're ready to pay.
People will find it easier to find what they're looking for if your business has better signage.
Make it plain to consumers where everything is, whether it's the restrooms, changing rooms, or where you pay. We know it works since it has been estimated that 60 percent of firms saw a 10% boost in sales after investing in new signage.
Increase the store's accessibility
Many firms focus on bringing as many things in as possible to promote sales when opening a physical shop, but this does not necessarily have the desired impact.
Because of insufficient accessibility, 75% of handicapped persons have left stores or been unable to finish a transaction. You might be losing a lot of prospective consumers if you don't have safeguards in places like wider hallways and lower checkout stations.
Putting these steps in place will boost your profitability and boost your reputation by demonstrating that you care about the client experience.
Make use of technology to your advantage
Just because a consumer has visited your business does not exclude you from making excellent use of your website.
We've all had the experience of wanting something but not being able to locate it on our site or in the proper color. 
Technology can help with this
A QR code, for example, adjacent to a physical display can help shoppers discover an item online that isn't directly in front of them.
They may use the code to verify online availability and even purchase from your website while in your shop.
Furthermore, because people are actively hunting for that specific item when doing this, they are more likely to purchase it. 
Provide a variety of payment options
It goes without saying that you should provide your customers with a variety of payment options.
A pay station that accepts cash and includes a countertop card machine appears to be the standard, but what else can you do to improve the customer's checkout experience?
Customers may use portable card machines to pay for things just where they find them. These might be useful at stores like Apple, where the item is carried to the client rather than the consumer having to seek it.
They're also commonly found in cafés and restaurants, where guests aren't required to visit a specific PayPoint before leaving. Having alternatives accessible is useful not just to the client, but also to the business.
Payments will be much faster with contactless and digital pay, allowing you to easily move past enormous waits during peak periods.
There is evidence suggesting customers will spend 12-18% more if they pay with a credit card, which shops should take advantage of. This is due to the fact that the client cannot see the money as they would if they paid with coins and notes.
As a result, by providing more payment options, you may raise your overall profit.
Did you realize that impulsive purchases account for almost 80% of all sales?
This demonstrates to merchants that they must capitalize on this opportunity and be aware of where they place their items on the store floor.
Your business layout may not appear to be vital, but it is crucial when it comes to enticing your consumers to spend more.
Maintain your equipment and train your employees on a regular basis
Customers may become irritated if equipment malfunctions while they are attempting to make a transaction.
If you avoid this, be sure to test and upgrade your equipment on a regular basis. This includes card readers.
You can accept card and digital payments if you have a contactless card machine. 
You can set the standard for other businesses and give alternatives for your clients if you stay current on payment technologies. In addition, you should teach your employees how to utilize any equipment or technology you have or how to repair it if something goes wrong. 
Enhance the retail checkout experience to increase profitability
Every firm, especially when there is competition, seeks advantage and a strategy to improve sales and profits.
Most methods for increasing sales do not necessitate more expenditure.
It's just a matter of improving the retail checkout process and the whole shopping experience more convenient for customers. 
Signage and card machines that accept many payment methods are simple and inexpensive additions.
Paylessmerchantsolution can supply you with a variety of card machines to utilize, whether it's a stationary contactless machine or a portable one; you're sure to find the one that's right for you and your business.